Jordi Miro Ennak Garnacha Blanca (750ml)
Food Pairing

CheesePoultryWarm Vegetable Dishes
Jordi Miro's passion for wine started at an early age. As a child, he worked in his family's vineyards alongside his father, Miguel Miro where he learned vineyard work. After having worked for other wineries, in 1999 Jordi planted is own 5 hectares of vineyards within the Terres de l'Ebre Biosphere Reserve in the region of Catalonia, province of Tarragona. Here, the soils are calcareous and poor in organic matter and the vineyard is organically farmed with no irrigation and no chemicals used. The only fertilizer is an occasional spreading of composted vine cuttings and grass from the vineyard. Jordi's wines combine traditional methods with a modern touch. He employs spontaneous fermentation with native yeasts, and wines are minimally fined and filtered.
Tasting Notes
This Grenache Blanc is organically grown, dry farmed and hand harvested. It has aromas of green fruit, citrus and white peach. The palate is rich and juicy with those same green fruit and citrus notes coming through as well as honeysuckle, dried herbs and almonds on the finish.
Our Thoughts
The wine's medium weight and slightly creamy texture makes it the perfect partner for rich seafood, spatch-cock barbecue chicken with asian spices and grilled seasonal veggies with fresh herbs.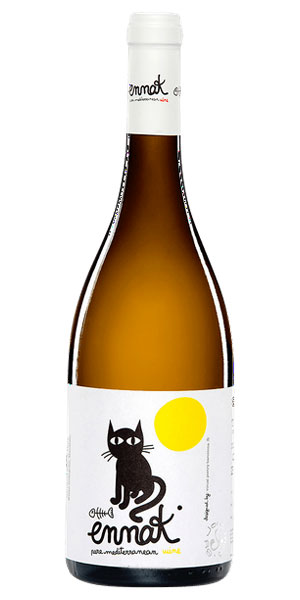 You may also like...