Katnook Cabernet Sauvignon (750ml)
Katnook is an Australian Aboriginal word meaning "Fat Land" referring to the rich, red fertile soils known today as "terra rossa". Katnook Estate's winemaking history stretches back to 1896.
Tasting Notes
Katnook Cabernet Sauvignon reflects its strong Coonawarra provenance with plenty of intense blackcurrant mulberry fruit definition, mid palate richness, finely grained tannins and excellent flavour length. The wines have medium to long term cellaring potential.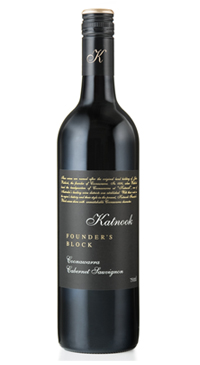 You may also like...