Food Pairing

GamePasta DishesRed Meat
The La Gerla estate is located at 320 metres above sea level, on the gentle slopes below Montalcino. This small wine estate has established itself as one of the great crùs in this territory in the heart of Tuscany. Sergio Rossi purchased the property in 1976 and now has 11.5 hectares under vine along with a team of experts who assist in crafting fine wine.
Tasting Notes
First produced in 1988 from an experiment by Mr. "Birba" Sergio Rossi who decided to try and age Brunello in barriques. Made from 100% Sangiovese Grosso aged 14 months in French Allier-Vosge oak medium-toasted barriques, a third of which are new. Pronounced aromas of ripe red berries, strawberry and vanilla. The palate is dry, harmonious, round, with velvety integrated tannins. Treat this wine right and decant it before serving; you will be rewarded with a layered and complex bouquet of scent and a plush mouthfeel if you do.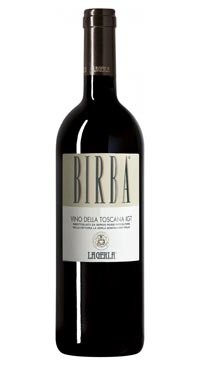 Our Thoughts
The 2014 vintage in Tuscany was challenging due to wet and warm weather. The key to producing a high quality wine this vintage depended on good canopy management to prevent fungal disease. The later ripening Sangiovese grape fared well in many sites thanks to a turn in the weather in September and a mild dry October. Birba is an example of how great wine can still be made in a less than ideal growing season.