La Purisima Syrah (750ml)
Farming Method

ConventionalMost products with this label come from producers who do their best to avoid any intervention at all but it's possible that some of the aforementioned preventative measures and additions are deemed necessary. Learn More

Food Pairing

Ribssmoked meatSausages
Bodegas La Purísima was founded in 1946 by several farmers who joined forces in order to improve the quality of Yecla wines. Nowadays The estate is one of the most important in the region, and remains loyal to the spirit of its founders: Quality and Authenticity.
Bodegas La Purisima is a winemaking estate on the Murcia Plateau in the Yecla Denomination of Origin. It is located at an altitude of between 500 and 900 metres in a jagged mountain landscape with a variety of different soil types. These soils originated mainly from sediments of the Pliocene period (2000 million years ago). The soils are poor in organic material with low total nitrogen content. These parameters limit the vigour of the vine and make the soils unproductive, thus guaranteeing concentrated wines. The climate of Yecla is of a dry continental type, with very hot summers which can reach 39ºC, and cold winters with temperatures which can drop to -10ºC on the coldest days. This terroir is reflected in the wines from La Purisima; resulting in wines of concentration and intense flavour.
Tasting Notes
Pronouced ripe fruit with a pleasant florality and peppery note on the nose. The palate's ripe raspberry and blueberry flavours are complimented by light spice. This is a medium bodied Syrah with ripe smooth tannins and medium acidity and smooth easy finish.
Method
The Syrah grapes undergo a cold maceration for two days before fermentation in stainless steel tanks.  This shorter maceration period is done in order to produce a fresh and fruit driven Syrah made for early enjoyment.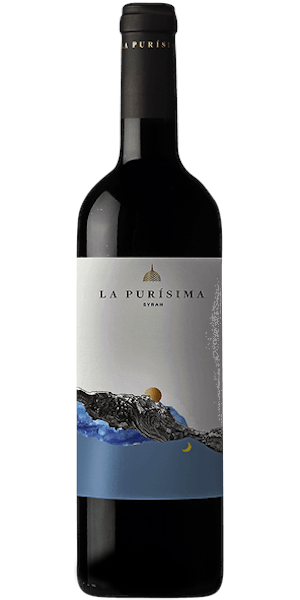 You may also like...