Lagabiere Ta Valeur Sure (473ml)
Sub-Region

Saint-Jean-sur-Richelieu
Since their very first brews in the family garage, the Laganière brothers have always had the intention to bring their products, of which they are proud, to as many people as possible. This is why in November 2012, the small Lagabière Brewpub was born. Located in the heart of Old Saint-Jean, in Saint-Jean-sur-Richelieu, Lagabière quickly became a must in the region for craft beer enthusiasts.
In 2016, the brothers had the idea of opening a second brewery, this time in the industrial sector. The idea was to produce bottled beer for distribution on the Quebec market. The success of Lagabière products, now offered in cans, made the brewery grow in record time and it continues to expand to this day. Bishop's Cellar is very excited to welcome them to Nova Scotia!
Tasting Notes
This dry hopped sour features the bright and citrus loaded hops, Citra and Mosaic. A classic combo that is seen throughout the IPA world that features dank aromas of lemon, pineapple, berries, and herbal notes. And at only 3.7% abv, you can enjoy this flavour all day long.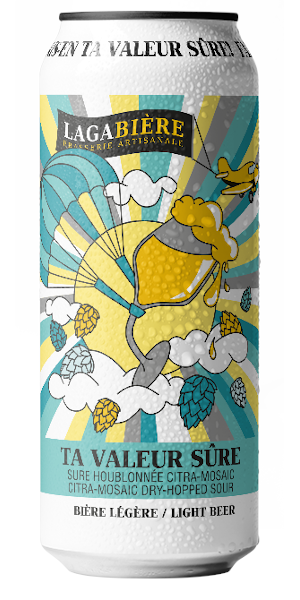 You may also like...