Lake City – Green Ginger Cider (473ml)
Tasting Notes

Drygreen!Spicy
Dartmouth is the foundation upon which Lake City Cider is built. They're proud Darksiders – they've grown here, played here, lived here and loved here and they wouldn't have it any other way. They've seen how Dartmouth has changed and they've changed with it. And they're honoured to make quality local cider right on Portland Street with as much character and joy as the city we love.
Tasting Notes
Pouring bright green, this cider is fresh with vibrant aromas of apple cider and spicy ginger. The palate is refreshing, easy drinking, and finishes dry with a slight spice note on the end.
Method
Pick up Green Ginger for this year's St. Patrick's Day celebrations! It is a delicious blend of Lake City's dry cider, fresh pressed ginger root, and chlorophyll from plants to give it a vibrant green hue, naturally.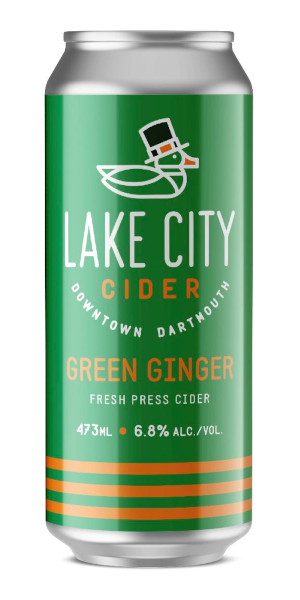 You may also like...