Lazy Bear – Assassination of a Wise Man Barley Wine (500ml)
Beer Style

Barley WineThese brawny, malt-forward beers are often one of the strongest beer styles on any given beer menu, and showcases a complex melange of toffee and fruit flavours counterbalanced by warming alcohol and sturdy hop bitterness. Learn More

Tasting Notes

ComplexrichSmooth
Specializing in small batch production, and brewed using only the "bear essentials" to give customers an unforgettable taste experience of seasonally-crafted, high-quality Nova Scotian beer and cider. Proud to be an artisanal brewery, bringing their love of science + beer (and wood-fired pizzas) to Digby, Annapolis Royal, and Southwest Nova Scotia – (and now Bishop's Cellar!)
Tasting Notes
This rich and complex brew is characterized by its deep amber color and intense aromas of dark fruit, toffee, and caramel. On the palate, it delivers a smooth and full-bodied flavor profile, with notes of dark chocolate, raisins, and a hint of molasses. The finish is long and warming, with a subtle hint of alcohol that adds to its overall complexity. This beer is a great choice for those who appreciate strong, flavorful beers and have an interest in history.
Method
Barley Wines are a style that originated in England, they are strong ales that rival the strength and complexity of some of the world's most celebrated beverages. Thesee brawny, malt-forward beers are often one of the strongest beer styles on any given beer menu, and showcases a complex melange of toffee and fruit flavours counterbalanced by warming alcohol and sturdy hop bitterness. With a wide colour range and characteristically high in alcohol content, this is a style that is often aged, as it evolves well over time. As barley wine beers advance in age, they develop oxidative characteristics, including honey and toffee flavours as well as aromas, darker colours, lessened bitterness and more depth.
The Assassination of a Wise Man is a strong English barley wine that takes inspiration from Jacob van Artevelde dubbed "the Brewer of Ghent" who was later assassinated.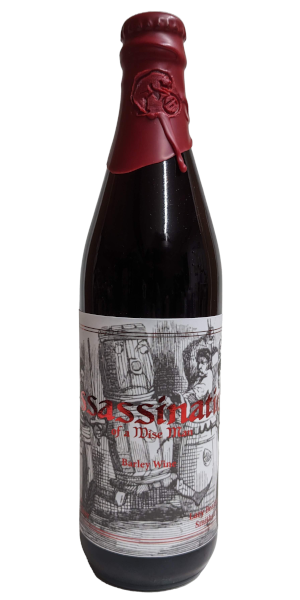 You may also like...