Lazy Bear – Cider: Cherry (500ml)
Tasting Notes

DryFruityrefreshing
Specializing in small batch production, and brewed using only the "bear essentials" to give customers an unforgettable taste experience of seasonally-crafted, high-quality Nova Scotian beer and cider. Proud to be an artisanal brewery, bringing their love of science + beer (and wood-fired pizzas) to Digby, Annapolis Royal, and Southwest Nova Scotia – (and now Bishop's Cellar!)
Tasting Notes
Pouring a hazy pink, with zippy stone fruit aromas along side almond and subtle baking spices. The palate is light, and bone dry with refreshing acidity and firm cherry flavour. Finish is dry, and leaves lingering marzipan notes.
6.0% abv
Method
Made from a blend of Annapolis Valley apples (Honey Crisp, Cortland, MacIntosh). These fruited ciders, like the cherry, undergo a secondary fermentation aged in oak barrels. Then they are blended into the final product to get the perfect taste profile. Lazy Bear ciders tend to be dry and crisp and refreshing.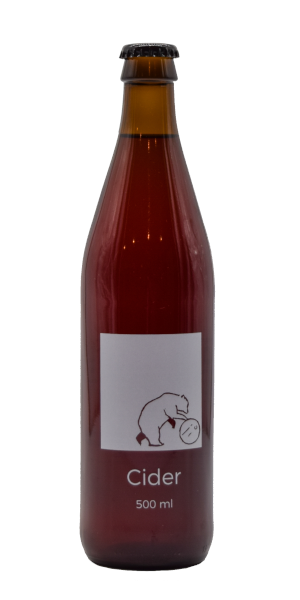 You may also like...