Lindemans x Mikkeller Spontanbasil Gueuze (750ml)
Southwest of Brussels, in the quiet Belgian town of Vlezenbeek, the Lindemans family has been farming and homebrewing as long as anyone can remember. Commercial brewing started in 1822.
Tasting Notes
Lindemans SpontanBasil is a unique collaboration between Lindemans and Mikkeller. Breaking the mold among existing beer styles, the brewers combined efforts resulted in this old gueuze with a twist: a blend of one and two-year old Lambic fermented in oak with the addition of fresh basil. Bottle-conditioned, SpontanBasil has a golden color and combines the sourness of lambic with the aromas and flavors of fresh basil. It's the ideal aperitif, and is also perfect for food pairing.
Method
Lambic, or spontaneously fermented beers, are the beers of this region and are among the world's rarest: they are the only beers fermented via wild, airborne yeast – no yeast is added by the brewers. Lambics come only from the Senne River valley, near Brussels – a region about 15 by 75 miles in size. The unusual, demanding, and unique flavors that come from multiple yeast strains are unmatched in the world of beer.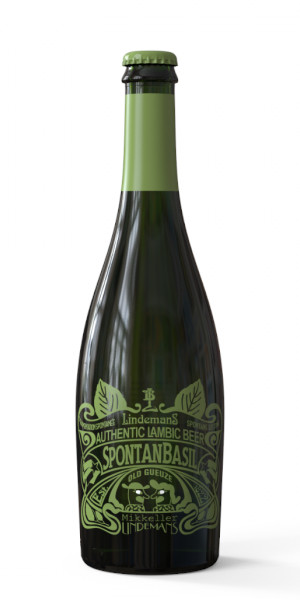 You may also like...