Little James Basket Press White (750ml)
Region

Languedoc Roussillon

Food Pairing

Cold SaladsSeafood

Grape

Sauvignon BlancViognier
The "Little James" wines are made by the iconic Rhone producer, Saint Cosme. The Saint Cosme property has been in the hands of the Barruol family since 1490. Louis Barruol took over from his father in 1992 making a dramatic shift to quality and converting to biodynamics in 2010. The estate is located north to the village of Gigondas and it the most ancient estate in the region where the craft premium wines. The "Little James" range is their project in the Langudoc Rousillon, here the land is relatively more affordable and the production rules often less stringent than those of the classic wine appellations.
Tasting Notes
The Basket Press white is a crowd favourite! This blend of Viognier and Sauvignon Blanc is fresh and lightly aromatic with pronounced flavours of candied lemon peel, tangerine and peach. Sauvignon Blanc brings acidity to the blend while Viognier provides fleshiness and attractive notes of stone fruit and flowers. Blending the two varieties results in an aromatic and fresh-tasting wine that's fun and affordable.
Method
A blend of equal parts Viognier and Sauvignon Blanc, fermented in stainless steel.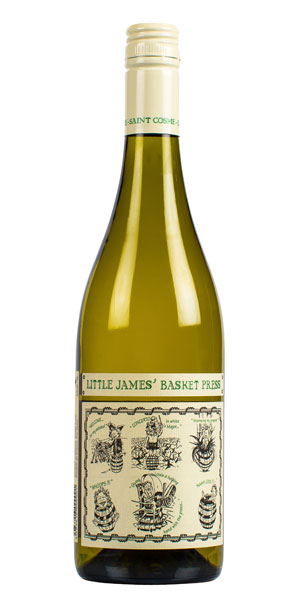 You may also like...