Livio Felluga Vertigo (750ml)
Region

Friuli Venezia Giulia

Food Pairing

GamePasta DishesRed Meat

Grape

Cabernet SauvignonMerlot
Arguably the best and most recognized producer from Fruili, the wines of Livio Felluga are sought after by connoisseurs and collectors around the globe. The story of Livio Felluga and his wines is bound up with the history of this very special land in the north east corner of the Adriatic, where the Mediterranean meets central Europe. It is a history of ever-shifting frontiers, vanished empires, passing wars and people who have chosen to remain. After the second world war, when the rural population was moving away, leaving the land and abandoning the crops, Livio Felluga faced a battle to revive the hills of the Firulian countryside. He was convinced that only high-quality viticulture could breathe new life into this region. With great courage, he began to restore old vineyards and plant new ones, introducing innovative ideas and techniques. It was hard work, but Livio Felluga set to it with the tenacity and passion that would help him in the coming years to create one of Friuli's most impressive wineries, earning his universally acknowledged reputation as the man who re-established Friuli's winemaking heritage.
Tasting Notes
Ripe fruit, spice and structure with excellent ageing potential.
Method
Vertigo is a blend of Merlot, which has been traditionally used in Friulian viticulture, and Cabernet Sauvignon for added structure and complexity. The wine is aged for 12 months in 12 oak barrels.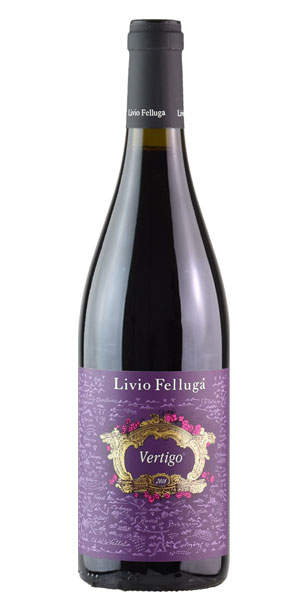 You may also like...