Livon BraideAlte Grande (750ml)
Region

Friuli Venezia Giulia

Grape

ChardonnayMoscatoPicolitSauvignon Blanc

Food Pairing

Cold SaladsPoultrySeafood
The history of Livon wines dates back 1964 when Dorino Livon bought his first vineyards on the hills of Collio, in Italy's North eastern region of Friuli bordering Slovenia. He built a winery perfectly equipped with the most technologically advanced systems in order to produce high quality and fresh white and red wines. The Collio region is re-known for producing some of Italy's most enduring white wines. Livon has a diverse portfolio of wines and has earned a reputation for crafting brilliant white wines in Collio, though their holdings have expanded to other areas in Italy. Livon produces both approachable everyday drinking white wines as well as limited production wines from designated Cru and Gran Cru sites.
Tasting Notes
Aromatically intense, citrus, floral, honey. The palate is medium to full with textural richness and combined with a clean mineral edge and long savoury finish.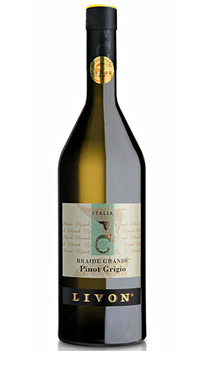 You may also like...