Spirit Category

Single Malt Scotch Whisky

Sub-Region

Kintyre Peninsula

Tasting Notes

SmokeToasted MarshmallowVanilla
Named after another lost distillery of Campbeltown (which once operated right next door to Springbank and whose warehouse now houses our bottling hall), Longrow was first produced in 1973 to provide a peaty, oily and robust component to a blend being created at the time. More heavily peated and double distilled, it has been a staple in the production calendar since the 1990s.
10% of Springbank's production is dedicated to the Longrow brand, with another 10% focused on their Hazelburn bottlings- the other 80% is for the rest of the Springbank range.
Tasting Notes
From the distillery: Longrow Peated offers those who enjoy a heavily peated whisky the chance to enjoy a lingering, smoky taste that travels through the senses like the smoke billows from a kiln.
On the nose, very creamy, vanilla custard. The smoke develops gradually, rather than overpowering the other aromas present. Toasted marshmallows, herbs and rich fruits appear over time. On the palate, incredibly well balanced; rich and creamy with a slight medicinal hint. The smoke is always present, washing over the palate in waves, like the soft billows of smoke from the Kiln. On the finish, the gentle smoke lingers and lingers leaving you yearning for more.
Method
Unlike the Springbank-labelled bottles, Longrow is fully peated and aged in ex-bourbon without any sherry cask influence.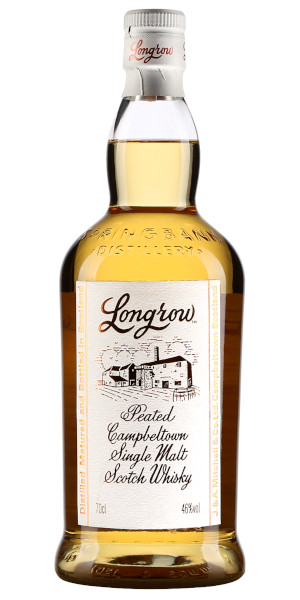 You may also like...