Longrow is one of three styles of whisky produced at Springbank.
Longrow Peated offers those who enjoy a heavily peated whisky the chance to enjoy a lingering smoky taste that travels through the senses like the smoke billows from a kiln.
This is the new name and bottling of the cult favourite single malt, Longrow CV vintage.
Tasting Notes
Assertive and peaty style. Pronounced peat smoke on the nose, leathery with a maritime salinity. The palate is light and sweet with notes of green grapes and rhubarb, honey and cereal, a great contrast to the nose. Followed by intense smoke. The finish recalls the nose, salty and smoky. Overall rich and balanced.
Method
Unlike the Springbank-labelled bottles, Longrow is fully peated and aged in ex-bourbon without any sherry cask influence.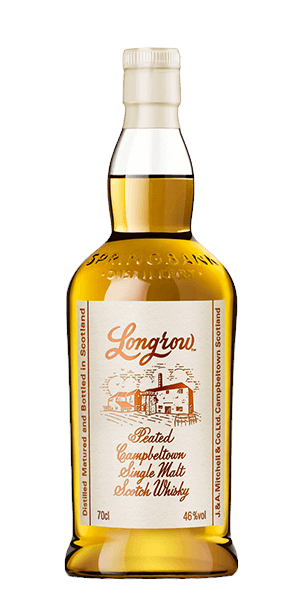 You may also like...