Lovelace Corner 2018 Original Dry (750ml)
Lovelace Corner Cidery is a project that stems from the new and old traditions of apple growing in the Annapolis Valley. Using quality ingredients and patience they strive to make traditional Nova Scotia ciders as a means of returning value to some unique and forgotten orchards of the region. Along with many beautiful old orchards that have grown here Lovelace Corner is a community nearby that no longer exists as it did decades ago and they hope to preserve some of this with their cider.
Until their estate orchard at the base of the North Mountain in Kings County is ready, Lovelace sources select varieties of apples from a handful of old style family run farms that manage primarily for fruit juice and flavour compared the newer standards of colour and aesthetics. The
process is based on simple practices and avoids addition of any sugars or concentrates.
Tasting Notes
Fresh apples and apricot open the palate yielding to light floral and honey included finishing this expressively clean, lightly carbonated cider.
Method
Made from a select blend of apple varieties picked and pressed at peak ripeness in the fall of 2018, The Original Dry is a slow, cool fermented, small batch cider that comes unfiltered, dry, with no added sugar. 7.5% abv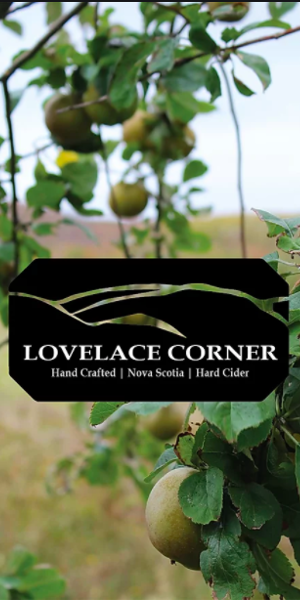 You may also like...