Luckett Hair of The Dog Can (250ml)
Food Pairing

AperitifBBQCold Salads

Grape

L'Acadie BlancLeon MillotPetite Pearl
From greengrocer to grape grower, Pete Luckett's hard work, eye for detail and enthusiasm has made him successful in all of his business ventures. It was only natural that Pete plant a vineyard and open a winery on his breathtaking Gaspereau Valley property. Luckett vineyards produces a selection of wines and styles to suit all tastes.
Hair of the Dog is made from a combination of LV estate grown grapes and NS grapes from local growers. Whole cluster Leon Milot, Petit Pearl and L'Acadie Blanc where gently pressed and fermented together in stainless steel. A long slow cool primary fermentation to retain aromatics. Fermentation was halted at 5 g residual sugar to offset the acid of the wine. Canned under pressure to retain as much natural CO2 as possible.
Tasting Notes
Hair of the Dog features the three vineyard dogs, Lioyd, Gracie and Pippa. Aromas of strawberry and fresh melon. The palate is crisp and refreshing with with notes of lemon, rhubarb and pink grapefruit. Just 5 g residual sugar.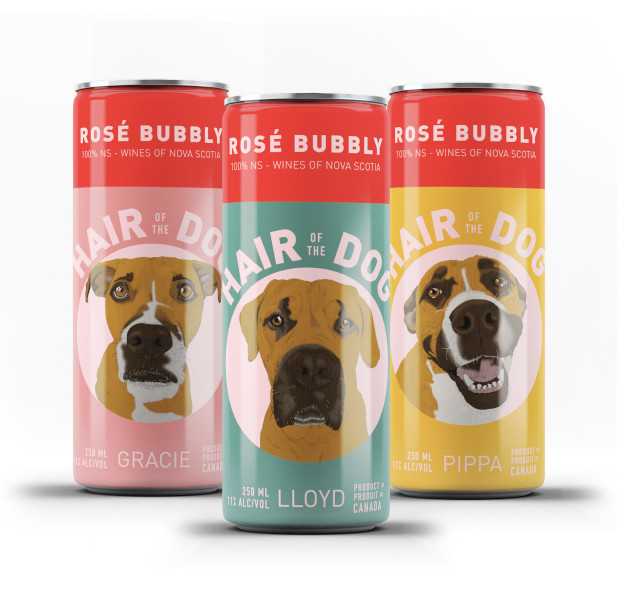 You may also like...