Lunn's Mill Hoppy Little Accident APA (473ml)
Beer Style

American Pale Ale
Lunn's Mill opened their doors in March of 2017 filling growlers and selling out to long line ups in a few hours every Thursday. Today they have a full tap room that seats 100 people and patio. With seven core brews to try, they encourage folks to come up to the bar and sample and let their bartenders guide you in finding a style that suits your palette. They focus mostly on English Ales, some Lagers, and the occasional IPA.
Tasting Notes
An American Pale Ale that has big aromas of tropical and citrus fruits. Classic in style, with firm bitterness, and a dry finish with moderate carbonation. Lunn's Mill always makes clean, well balanced hoppy beers.
Method
Featuring classic American-style hops that provide notes of citrus, stone fruits, and herbal tones. There is firm bitterness to give a snappy mouthfeel but is balanced by subtle malt sweetness.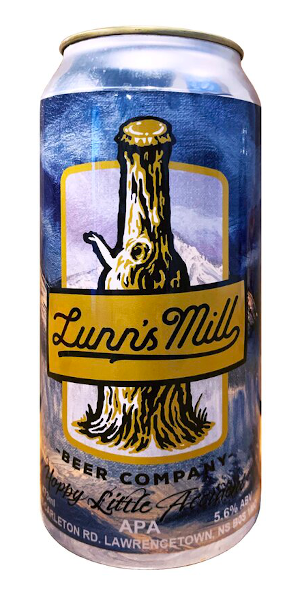 You may also like...