The very best beer comes from Mahr's. This tiny brewery in beautiful, historical Bamberg is an offshoot of one of the city's best pubs. The region of Franconia, in northern Bavaria, is easily the most interesting part of Germany when it comes to brewing. Franconia boasts the most breweries per square kilometer in the world, and by far the widest array of original beer styles in Germany. Bamberg is the cultural heart of Franconia. It also claims nine breweries within the city limits — for only 70,000 inhabitants — and the best, most eclectic variety of beer styles.
Tasting Notes
The hazy, unfiltered lager of your dreams, with unbelievable body, freshness, and flavor. Other brewers may tell you that a delicate light lager cannot survive the journey to North America without filtering and pastuerization, but Ungespundet lager proves them all wrong. If the name is a little difficult to pronounce, just say: Give me a U!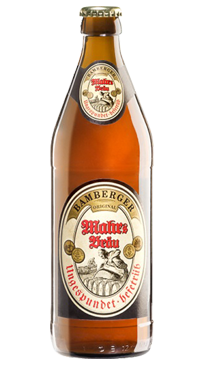 You may also like...