Maritime Express Bluenose Cider (750ml)
The Maritime Express Cider Co., is a cidery and taproom located in what was once the stone patio of an iconic railway hotel located in Kentville, Nova Scotia. The taproom offers a place to purchase a large selection of our growlers and bottles, while also providing a place to sit down and grab a pint. Take time to appreciate that the building was once known as one of Canada's most architecturally beautiful hotels.
Tasting Notes
Dry and clean with crisp acidity. Light citrus, fresh fruit, and floral aromas. Slightly carbonated and very refreshing.
The famous Nova Scotian schooner wasn't the first mode of transport to use the Bluenose name. THE FLYING BLUENOSE was a luxury express train operated by the Dominion Atlantic Railway from 1891 to 1936, aimed at American summertime tourists, connecting Halifax with passenger steamers in Yarmouth.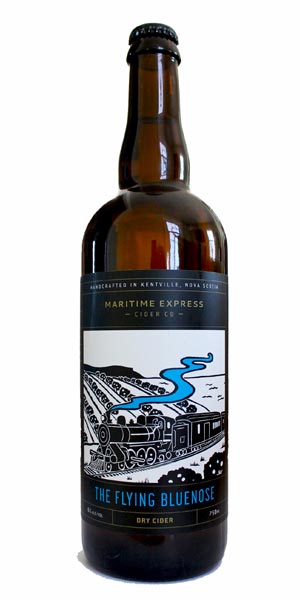 You may also like...