Maritime Express Perry (750ml)
The Maritime Express Cider Co. is a cidery and taproom located in what was once the stone patio of an iconic railway hotel located in Kentville, Nova Scotia. The taproom offers a place to purchase a large selection of growler fills and bottles, while also providing a place to sit down and grab a pint.
Take time to appreciate that the building was once known as one of Canada's most architecturally beautiful hotels.
Tasting Notes
Made from 100% Annapolis Valley pears, this crystal clear sparkling Perry is exceptionally smooth with mineral and floral notes. Refreshingly delicate and light, this Perry drinks like a subtle white wine. Excellent with cheese, fruits and desserts.
Method
Made in small batches, Perry ciders are made from pears which produce much less juice than most apples. Pears also have more complex sugars which can be more challenging for yeast to ferment, making Perry cider a little more risky to do properly. All these troubles however, when things go right give this Perry a great depth of flavour, and complexity.
6.2% abv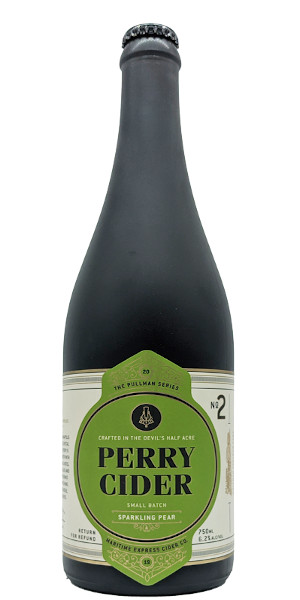 You may also like...