Mason's – Alice DIPA w/Hemp Seeds (473ml)
Beer Style

Double IPAHop character is fresh and evident from the utilization of any variety of hops. Alcohol content is medium-high to high and notable with a medium-high to full body. Learn More

Tasting Notes

DankherbalJuicy
Mason's Brewing Company is a 20bbl specialty craft brewery, located on the historical Penobscot River in the City of Brewer, Maine.
The founding members of Mason's Brewery have an intense dedication to the craft and place quality above everything else. Regardless of the style, true beer lovers know that one excellent pint will always be more enjoyable than three inferior ones. The brewers take pride in creating the perfect beer with precision, hard work and quality ingredients, whether they are reinventing a traditional style or creating a new, exhilarating taste.
Tasting Notes
With that classic pillowy mouthfeel, this hazy DIPA has hints of citrus, pine, stone fruit, and pink grapefruit; expect some herbal notes as well from the addition of hemp seeds. At 8.0%, this one packs quite the punch!
Method
Featuring high-hop bitterness, flavour, and aroma; hop character is fresh and evident from the utilization of any variety of hops. This style intends to exhibit the fresh, evident character of hops. Alice DIPA is brewed with hemp seeds and dry hopped with Idaho 7, Simcoe, Chinook, and Columbus hops and blurs the line between hazy NEIPA and classic DIPA.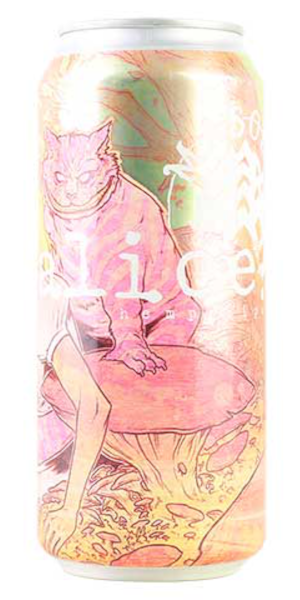 You may also like...