Mason's – Dry Stout (473ml)
Beer Style

Irish Dry StoutAn emphasis on coffee-like roasted barley and a moderate degree of roasted malt aromas define much of this beer style's character. Learn More

Tasting Notes

BitterDark ChocolateRoasted
Mason's Brewing Company is a 20bbl specialty craft brewery, located on the historical Penobscot River in the City of Brewer, Maine.
The founding members of Mason's Brewery have an intense dedication to the craft and place quality above everything else. Regardless of the style, true beer lovers know that one excellent pint will always be more enjoyable than three inferior ones. The brewers take pride in creating the perfect beer with precision, hard work and quality ingredients, whether they are reinventing a traditional style or creating a new, exhilarating taste.
Tasting Notes
Irish-style Dry Stout made in America. This stouts features lovely aromas of dark chocolate cake, freshly roasted coffee, and subtle earthy notes. The palate is light and smooth with flavourful dark-malt driven notes that lead into a light, dry finish. An excellent take on the style!

Method
Normally American craft breweries when making a beer that just says "Stout" on the label would make an American Stout, an assertively hoppy and bitter dark beer. But Mason's owner Chris has deep connections with Ireland and he instead made a lovely example of an Irish Dry Stout. A style that is roasty and full of dark chocolate, coffee, and malt flavour while being very light and refreshing on the palate. Just like Guinness, O'Hara's, or 2 Crows Maritime Classic, this Dry stout is very well made and goes down way too easy.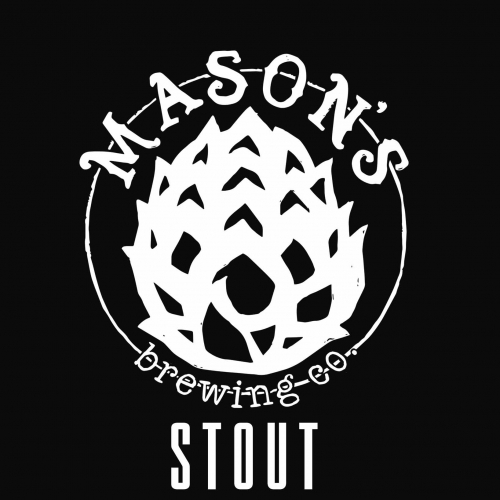 You may also like...
Express Shipping!
For select shipping postal codes, this product may be eligible for Express Delivery! Click here to learn more.