Mason's – El Diablo Mexican Lager (473ml)
Tasting Notes

CrisprefreshingSmooth
Mason's Brewing Company is a 20bbl specialty craft brewery, located on the historical Penobscot River in the City of Brewer, Maine.
The founding members of Mason's Brewery have an intense dedication to the craft and place quality above everything else. Regardless of the style, true beer lovers know that one excellent pint will always be more enjoyable than three inferior ones. The brewers take pride in creating the perfect beer with precision, hard work and quality ingredients, whether they are reinventing a traditional style or creating a new, exhilarating taste.
Tasting Notes
Pleasant aromas of sweet fresh-cracked grain, with hop notes ranging from floral and spicy to lemon zest. Soft, sweet corny-malt flavor, not quite balanced by low bitterness. Crisp, clean finish with lingering sweetness and hint of spicy hop. El Diablo leans toward sweet corn, with just a bit of lightly floral hops for structure. Light, fun, flavorful, and simple.
4.4% abv
Method
Inspired by the light and refreshing adjunct pale lagers of the world. In this case, El Diablo has flaked corn in the mash bill that provides the yeast more fermentable sugars, without contributing to the flavour keeping the taste light and mellow. Corn also helps to lighten the body of the beer when fermented, and leaves behind a subtle "round" texture.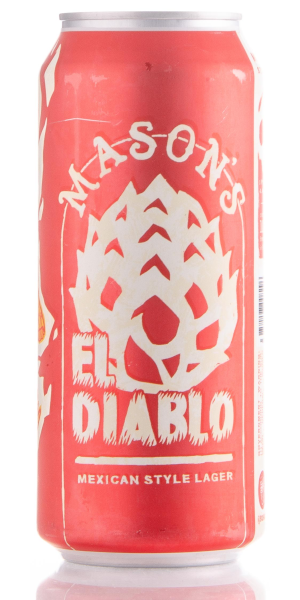 You may also like...