Mason's – Hipster Mutation IPA: Citra (473ml)
Beer Style

New England IPA

Tasting Notes

BitterCitrusTropical
Mason's Brewing Company is a 20bbl specialty craft brewery, located on the historical Penobscot River in the City of Brewer, Maine.
The founding members of Mason's Brewery have an intense dedication to the craft and place quality above everything else. Regardless of the style, true beer lovers know that one excellent pint will always be more enjoyable than three inferior ones. The brewers take pride in creating the perfect beer with precision, hard work and quality ingredients, whether they are reinventing a traditional style or creating a new, exhilarating taste.
Tasting Notes
Pouring a hazy yellow-orange and full of citrus, herbal, tropical, and dank aromas. The palate is bright and vibrant with a juicy fruit character that is extremely refreshing and satisfying and leads into a mouthfeel that's light and easy drinking, but also has firm bitterness to keep things interesting. This is New England IPA how it was intended.
5.7% abv
Method
Citra is the hop of choice in Mason's twist on their classic IPA. This beer is heavily dry-hopped; Dry hopping in a process where hop pellets are added in heavy amounts at the end of the brewing process, and this contributes lots of hop flavour and aroma without adding too much bitterness. This hop is ripe with zesty lemon/lime flavor. Citra is a high-impact variety from the US that has become a benchmark in hoppy beer brewing.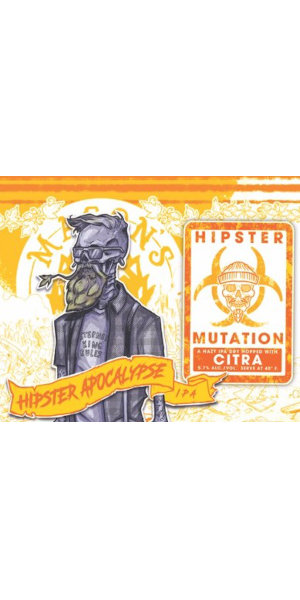 You may also like...