Mason's – Orion IPA (473ml)
Beer Style

New England IPA

Tasting Notes

BitterDankJuicy
Mason's Brewing Company is a 20bbl specialty craft brewery, located on the historical Penobscot River in the City of Brewer, Maine.
The founding members of Mason's Brewery have an intense dedication to the craft and place quality above everything else. Regardless of the style, true beer lovers know that one excellent pint will always be more enjoyable than three inferior ones. The brewers take pride in creating the perfect beer with precision, hard work and quality ingredients, whether they are reinventing a traditional style or creating a new, exhilarating taste.
Tasting Notes
Pleasant aromas of dried mango and pineapple with a touch of dankness near the finish. This IPA hits its stride mid-palate where bitter and sweet mix well and give the tastebuds a lot to untangle. The sort of IPA you can sit with and ponder, or enjoy time and time again.
6.0% abv
Method
An intensely double dry-hopped New England IPA brewed with Idaho-7, Ella and Citra hops. Idaho-7 hops provide notes of zesty tangerine flavor that is reminiscent of marmalade. Ella hops contribute some sweet spice and soft tropical fruits, while the famous Citra hop brings citrus, grapefruit, lime, and tropical fruit flavours.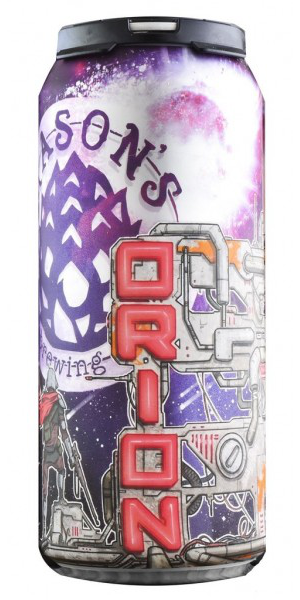 You may also like...