Mason's – Rotating Hop IPA (473ml)
Beer Style

Session IPATaking inspiration from the great low ABV beers of England but often are brewed with American or Southern Hemisphere hops. Usually between 3-5% ABV. Learn More

Tasting Notes

JuicySmoothvibrant
Mason's Brewing Company is a 20bbl specialty craft brewery, located on the historical Penobscot River in the City of Brewer, Maine.
The founding members of Mason's Brewery have an intense dedication to the craft and place quality above everything else. Regardless of the style, true beer lovers know that one excellent pint will always be more enjoyable than three inferior ones. The brewers take pride in creating the perfect beer with precision, hard work and quality ingredients, whether they are reinventing a traditional style or creating a new, exhilarating taste.
Tasting Notes
A crushable, session-style IPA, this brew is dry-hopped with an experimental hop called 1320 as well as Idaho 7; this all leads to subtle citrus and floral notes with added hints of tangerine and juicy, melon flavours.
Method
Session IPAs are hop-forward ales that are similar to pale ales and IPAs in terms of hop aroma and flavour but are made to a lower degree of alcohol, usually between 3%-5% abv. The style takes inspiration from the great low ABV beers of England, but often are brewed with American or Southern Hemisphere hops. This particular take combines what people love about NEIPA and Session IPAs, keeping the abv in check but still offering tons of juicy and vibrant flavours while maintaining that hazy, pillowy-mouthfeel.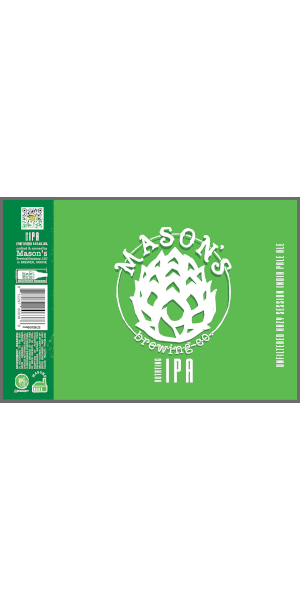 You may also like...