McGuigan The Brothers Shiraz (750ml)
Region

Southern Australia

Food Pairing

BBQPorkRed Meat
Since 1880, four generations have built up the McGuigan name with the aim to make their brand synonymous with Australian winemaking- and one can argue that they've done just that. With high quality and varietally true wines, their home is the Hunter Valley but source grapes from all over South Australia, including McLaren Vale, Langhorne Creek, and Barossa Valley.
Chief winemaker and CEO Neil McGuigan has over 30 years of experience and has become one of Australia's most recognized and awarded winemakers. With values that include quality, consistency, and innovation, McGuigan Wines strives to use only the highest quality fruit from vineyards in South East Australia, making something that everyone can buy.
Tasting Notes
The palate offers an array of rich dark fruits, spice and cherry flavours with a long, velvety tannin finish. A great match for rib eye steak or grilled chicken.
Method
Made from 100% Shiraz, the grapes were sourced from the highest quality vineyards in South Australia; harvested in cooler temperatures (in an effort to promote freshness), the pressed/free press wine sees some time in oak to help round out this full-bodied red.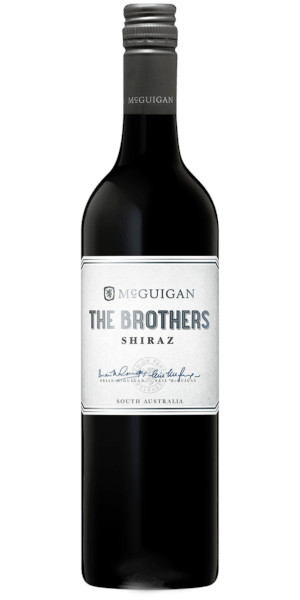 You may also like...