McManis Petite Sirah (750ml)
Food Pairing

BBQPorkRed Meat
The McManis family has been farming in California's northern interior for four generations. In 1990, fourth generation farmer Ron McManis and his wife Jamie founded the McManis Family Vineyards and today they farm over 2,600 acres of wine grapes. They produce a range of white and red wines from grapes sourced from ten estate vineyards. Though the production levels are high, wine quality has never been compromised. McManis is known and loved for their big bold and intensely fruity wines.
Tasting Notes
Deep purple in the glass with pronounced aromas of very ripe blackberries, accompanied by mocha, caramel and vanilla. The berry aromas of the nose come through in the taste; the wine is very rich and mouth coating with lots of sweet vanilla and dark chocolate on the finish.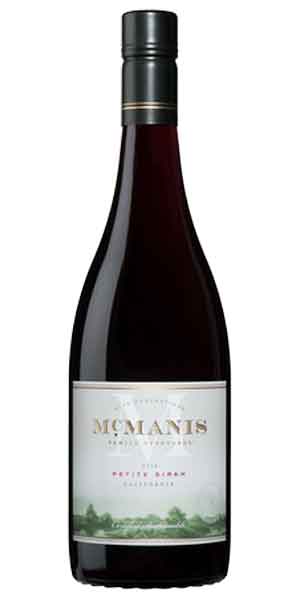 You may also like...