Menti Monte del Cuca (750ml)
Farming Method

BiodynamicAll of our products that are tagged with the term Biodynamic are either biodynamic certified or biodynamic practicing. Learn More

Food Pairing

Lamb KebabCharcuterieCheese
The Menti family estate was founded at the end of the 19th century in Gambellara, Veneto and started out as a winemaking venture for family and neighbors. Today it is today managed by Giovanni and his son Stefano. The estate farms 7.5 hectares of Garganega in the hills of Gambellara and Lessini in Veneto, north east Italy. The viticulture is organic using biodynamic methods, a careful approach they mirror with their cellar work. The Mentis are deeply committed to channeling their volcanic soils through their wines and exist entirely outside of the appellation. Winemaking is very natural with minimal intervention.
The estate has since grown into one of the most progressive estates in the Veneto. The Menti's are mentors to Marco Barba and the Barbaboyz, who make wine under their own label at Stefano Menti's estate.
Tasting Notes
This amber hued wine of Garganega is fascinating to look at and aromatically intense, slightly tannic on the palate with a mouthfeel all it's own. Baked apple, orange rind, sour beer, yeast, mandarin orange, but refreshingly dry. Orange wine has an affinity with many dishes you may not have considered. It is surprising delicious spicy slow-cooked lamb tagines and biryanis, lamb kebabs as well as the often hard to pair eggplant; grilled, roasted eggplant or a smoky baba ghanoush. Walnuts, nutty flavoured grains and sheep milk cheese are some of our favorite pairings.
Method
Made from 100% Garganega grapes grown on volcanic soils.  The grapes are harvested and put in crates, brought to the cellar, destemmed and go through fermentation with their skins and native yeasts.  Vinification without temperature control. Part of the wine ages in concrete tanks, part in non-toasted Slavonia oak barrels and the wine stays in contact with the yeast lees for at least a year. It is bottled unfiltered followed by a period of ageing in the bottle.  Just 8000 bottles produced. 
Our Thoughts
Looking for a great introduction to Orange Wine at an affordable price? Then look no further! This wine is made of 100% organic/biodynamic Garganega grapes that have undergone 3 weeks of skin contact. With notes of orange rind, black tea, and baked citrus fruits, this wine is as complex as it is delicious. Hot tip: for best results, treat this like a red wine and drink it chilled or even at room temperature!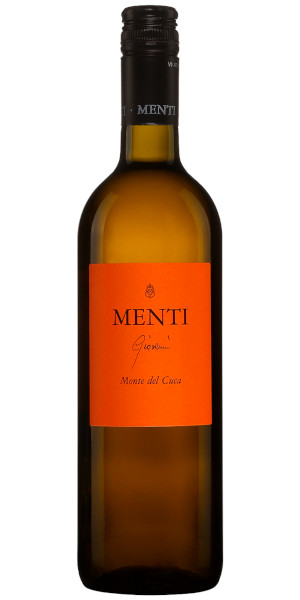 You may also like...