Menti Monte del Cuca (750ml)
The Menti family estate was founded at the end of the 19th century in Gambellara, Veneto and started out as a winemaking venture for family and neighbors. Today it is today managed by Giovanni and his son Stefano. The estate farms 7.5 hectares of Garganega in the hills of Gambellara and Lessini in Veneto, north east Italy. The viticulture is organic using biodynamic methods, a careful approach they mirror with their cellar work. The Mentis are deeply committed to channeling their volcanic soils through their wines and exist entirely outside of the appellation. Winemaking is very natural with minimal intervention.
The estate has since grown into one of the most progressive estates in the Veneto. The Menti's are mentors to Marco Barba and the Barbaboyz, who make wine under their own label at Stefano Menti's estate.
Tasting Notes
This amber hued wine of Garganega is fascinating to look at and aromatically intense, slightly tannic on the palate with a mouthfeel all it's own. Baked apple, orange rind, sour beer, yeast, mandarin orange, but refreshingly dry.
Method
100% Garganega
From volcanic soils, the grapes are harvested and put in crates, brought to the cellar, destemmed and go through fermentation with their skins and native yeasts. Vinification is obtained without the use of temperature control. Part of the wine ages in concrete tanks, part in non-toasted Slavonia oak barrels, laying on its yeasts for at least a year. It is bottled unfiltered followed by a period of ageing in the bottle.
8000 bottles produced.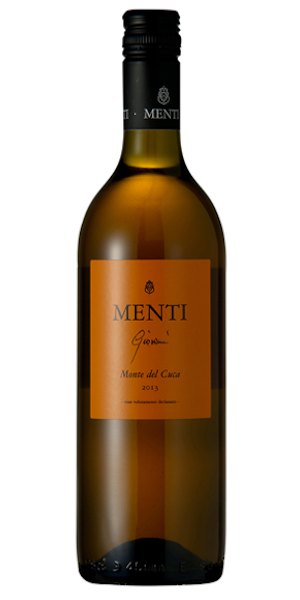 You may also like...