Michele Calò & Figli Mjere Bianco (750ml)
Food Pairing

SardinesSeafoodSeafood Pasta Dishes
Michele Calò stands out as forerunner of high quality wines in what is known as the Salento peninsula, in the southern part of Puglia. Michele Calò has been producing wine since 1954 in the province of Lecce. Their vineyards are located in the most appropriate areas of the municipalities of Tuglie, Alezio, Parabita and Sannicolal. Each location brings different characteristics to the wines. Today, Michele's sons, Fernando and Giovanni control the various phases of the activities developed and transmitted to them by their father. They combine tradition and innovation in crafting wines that are distinctly southern Italian.
Tasting Notes
This white is characterised by its freshness, showcasing a seaside terroir sapidity and also light notes of citrus, pineapple and bergamot. Enjoy this white wine with shellfish, seafood pasta, sardines or simply prepared vegetable dishes like green beans with olive oil, lemon and sea salt.
Method
Made mostly from the ancient Verdeca grape variety.  The Verdeca vines are bush trained (alberello) and grow on tufa rock and clay soil.  The remaining 30% of the blend is Chardonnay.  The grapes are hand harvested and pressed softly.  Just the free-run juice, about 30%, is used for the final product. The wine ferments at a cool temperature in stainless steel to preserve the grape's aromatics.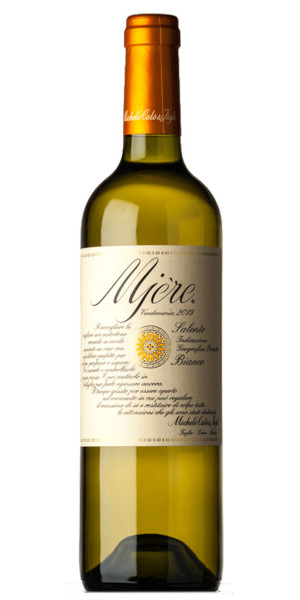 You may also like...