Monte Delle Vigne Lambrusco "I Calanchi" (750ml)
Sub-Region

Colli di Parma

Food Pairing

HamCharcuteriePasta Bolognese
Monte delle Vigne is in Emilia Romagna, located on gentle hills that slope down from a height of 300 meters to the right bank of the river Taro, deep soils rich in clay and limestone and night breezes that lower summer temperatures make this place a unique terroir. High-density planting, 6,000 plants per hectare, with a strain production that does not exceed 1,5 kg of grapes. Each plant has a productive natural balance that let it express the most of its production potential.
Tasting Notes
Deep ruby red with a violet hue. Hints of red fruit, black cherry, field berries and marzipan. The palate is well structured, balanced with a long finish and mineral notes. Chill your Lambrusco and enjoy it with charcuterie, pork sausages or pizza.
Method
This is an organic Lambrusco (Maestri clone) grown in the hills of Parma within the Colli di Parma DOC.  The vines grow in clay soils.  The grapes are hand harvested, fermented at 25C for 20 days, partly on the skins.  The second fermentation happens in tank.  This red sparkling wine is dry and finishes fermentation at 12% abv.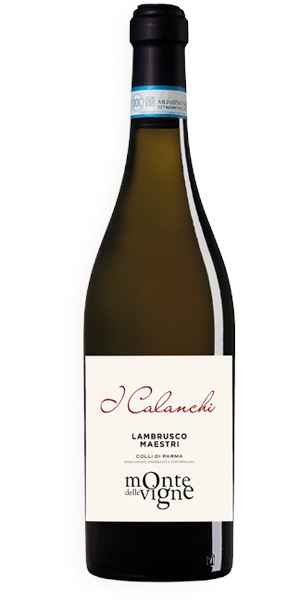 You may also like...