Montepeloso Eneo 2015 (750ml)
Food Pairing

Pasta DishesPorkRed Meat

Grape

AlicanteMontepulcianoSangiovese
Montepeloso lies in the Maremma region of Tuscany, set back from the Tyrrhenian coast and close to the medieval town of Suvereto. Val di Cornia, which was awarded DOC status in 1989 followed by the DOCG appellation in 2011, is at a historical meeting point of Roman and Etruscan settlement and culture. The winery, nestling in the picturesque hills of the Mediterranean macchia, comprises 30 hectares. The soil of Montepeloso is rich in minerals, characterized by the Silex typical of the area and the scaly Scaglia Toscana (fossilized clay). The Montepeloso vineyard is partly terraced, spread across gently undulating slopes between 50 and 200 metres above sea level.
Tasting Notes
45% Sangiovese, 35% Montepulciano, 15% Alicante, 5% Malvasia Nera grown at an elevation of 60m to 90m above sea level. The fruit was handpicked in early September in small baskets, temperature controlled fermentation, 14-22 days maceration on the skins and malolactic fermentation in used French oak barrels with 12 months ageing in barrel. Pronounced aromas and flavours of black cherry, opulent and full palate, with notes of hardwood and minerality along with ripe dark fruit. Elegant, silky and balanced.
The 2015 Eneo is a dark, powerful wine. Super-ripe black cherry, plum, chocolate, sage smoke and licorice add to the wine's brooding personality. The natural richness of the vintage has resulted in an unusually potent, masculine Eneo that plays off textural and flavor intensity, despite its mid-weight frame. Time in the glass brings out the wine's mid-palate pliancy and an extra kick of freshness that lifts the fruit beautifully. 92pts Vinous
Our Thoughts
From the medieval town of Suvereto comes this powerhouse Tuscan blend. Largely comprised of Sangiovese and Montepulciano, with a little Alicante. Hand picked in small parcels, 14-22 day maceration, fermented then aged for 12 months in French Oak. This wine has intense aromas and flavours of super-ripe black cherry, plum, chocolate, sage smoke and licorice. This isn't a wine to just open and serve, you need to decant to fully experience the whole package. Pair with a homemade ragu, Christmas roast, or even a frozen pizza. But like, a good frozen pizza.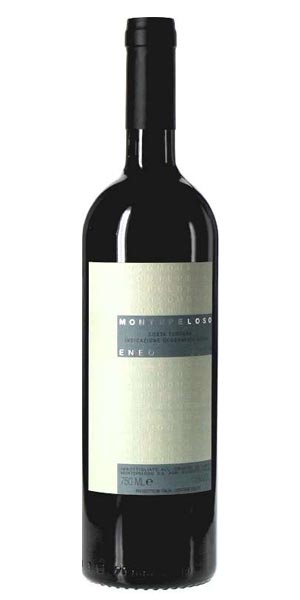 You may also like...