Mud House Central Otago Pinot Noir (750ml)
Food Pairing

DuckPoultrySalmon
Once a gold mining region, Bendigo is framed by ancient, dry hills and westerly winds. The soils have been formed from glaciers grinding up the schist rocks to smaller gravels and finer particles. These soils are rich in minerals, free draining and low in vigour so careful use of irrigation is required to maintain vine health. The climate is the most continental in New Zealand with cold winters (making great skiing in nearby Wanaka) and hot dry summers. Rainfall is low with average of 450mm's per annum and in peak summer temperatures sometimes exceed 35 degrees Celsius, however the much cooler nights maintain acidity and vitality.
Tasting Notes
Ruby red. Aromas of ripe red and dark berry mingle with cherry aromas, supported by subtle spicy oak. Juicy cherries lead into a smooth palate, delivering a long finish with fine tannins and balanced acidity. A portion of this wine was aged in French oak barriques, while the balance was matured in stainless steel to retain fruit character.
Method
This wine was sourced from free draining loam soils over schist gravel make it a natural home for growing outstanding Pinot Noir. The huge diurnal temperature variation, adds to the structure and fruit concentration of the wine. The grapes were gently de-stemmed, allowing whole berries to remain intact. After a week long cold soak, each parcel was fermented separately, with a combination of wild and cultured yeast. The batches were hand plunged to extract the vibrant colour, flavour and delicate tannin structure. Parcel's were pressed separately to a mix of new and used French oak barrels or remained in tank. In the spring after completing malolactic fermentation, each parcel and tank was tasted and blended.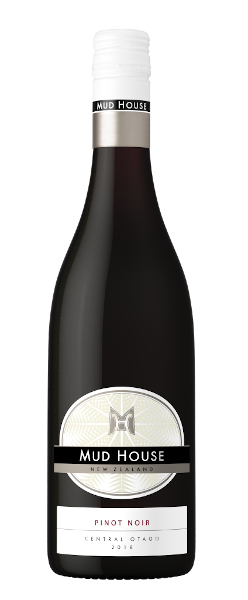 You may also like...