Mud House Central Otago Pinot Noir (750ml)
Farming Method

ConventionalMost products with this label come from producers who do their best to avoid any intervention at all but it's possible that some of the aforementioned preventative measures and additions are deemed necessary. Learn More

Food Pairing

DuckPoultrySalmon
Founded in 1996 by John and Jennifer Joslin, the couple ended up selling the Mud House brand, its inventory, and production facility back in 2006 to New Zealand Vineyard Estates- the Marlborough-based company that owns two other wine brands (Canterbury House, Waipara Hills). With this sale, the appropriate resources were required to expand the winery and its production; Mud House went from producing 300 cases annually to 120,000+ in the span of a couple of years, a jump that the Joslin couple couldn't sustain themselves.
New Zealand Vineyard Estates owns approximately 870 acres of vineyards on the South Island, with 300 acres planted in Marlborough for Sauvignon Blanc, 400 acres planted in Waipara Valley for Riesling and Pinot Noir, and 170 acres planted in Central Otago for Pinot Noir. The versatility of these vineyards provides Mud House with the ability to showcase all of what the South Island has to offer.
Tasting Notes
Ruby red. Aromas of ripe red and dark berry mingle with cherry aromas, supported by subtle spicy oak. Juicy cherries lead into a smooth palate, delivering a long finish with fine tannins and balanced acidity. A portion of this wine was aged in French oak barriques, while the balance was matured in stainless steel to retain fruit character.
Method
This wine was sourced from free draining loam soils over schist gravel make it a natural home for growing outstanding Pinot Noir. The huge diurnal temperature variation, adds to the structure and fruit concentration of the wine. The grapes were gently de-stemmed, allowing whole berries to remain intact. After a week long cold soak, each parcel was fermented separately, with a combination of wild and cultured yeast. The batches were hand plunged to extract the vibrant colour, flavour and delicate tannin structure. Parcel's were pressed separately to a mix of new and used French oak barrels or remained in tank. In the spring after completing malolactic fermentation, each parcel and tank was tasted and blended.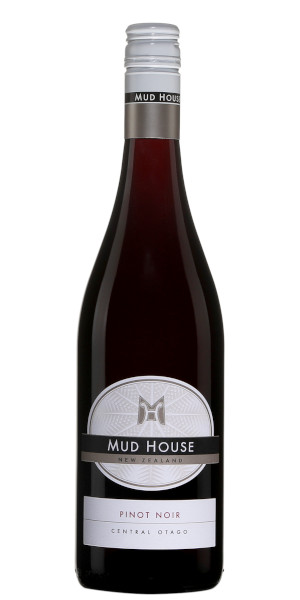 You may also like...