Mud House Marlborough Sauvignon Blanc (750ml)
Farming Method

ConventionalMost products with this label come from producers who do their best to avoid any intervention at all but it's possible that some of the aforementioned preventative measures and additions are deemed necessary. Learn More

Food Pairing

CrabGreen saladsThai
Founded in 1996 by John and Jennifer Joslin, the couple ended up selling the Mud House brand, its inventory, and production facility back in 2006 to New Zealand Vineyard Estates- the Marlborough-based company that owns two other wine brands (Canterbury House, Waipara Hills). With this sale, the appropriate resources were required to expand the winery and its production; Mud House went from producing 300 cases annually to 120,000+ in the span of a couple of years, a jump that the Joslin couple couldn't sustain themselves.
New Zealand Vineyard Estates owns approximately 870 acres of vineyards on the South Island, with 300 acres planted in Marlborough for Sauvignon Blanc, 400 acres planted in Waipara Valley for Riesling and Pinot Noir, and 170 acres planted in Central Otago for Pinot Noir. The versatility of these vineyards provides Mud House with the ability to showcase all of what the South Island has to offer.
Tasting Notes
This gorgeous example of Marlborough 'Savvy' is light bodied, dry, fresh and zingy. Lifted citrus aromas are complemented by a hint of melon and a refreshing herbaceous quality. The front palate is peppered with juicy tropical fruit flavours. Citrus-driven acidity lingers, adding texture and a refreshing finish. Enjoy this with salads, seafood dishes or a green Thai curry.
Method
The fruit is sourced across the expanse of the Marlborough winegrowing region. This includes the company's Woolshed vineyard, in the upper Wairau Valley; along with long established growers in the Awatere and Wairau Valleys.  The vineyards are on moderately fertile glacial soils. This includes a mix of sandy loam over very deep gravels; fertile loams and clays.  The most important thing in making vibrant Sauvignon Blanc is to avoid oxidation, preserving aromas and freshness. This is done every step of the way; from harvesting to putting the wine into the bottle.  Every vineyard batch is kept separate throughout the winemaking process until blending. The final process is fining and filtering, before the wine is then bottled.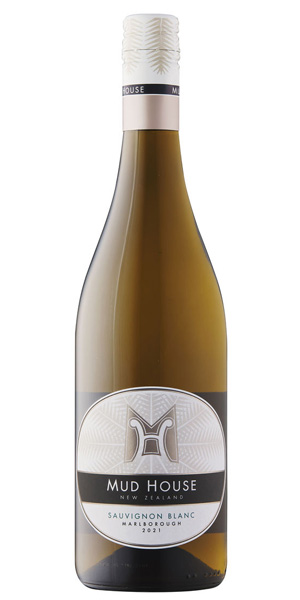 You may also like...