New Scotland Alderney Dry (473ml)
New Scotland Brewing Co is a community based microbrewery and live music venue located in heart of downtown Dartmouth Nova Scotia, and overlooking the Halifax harbour. NSBC is dedicated to showcasing the best Nova Scotia has to offer, all while producing exceptional small batch beer, mead and cider.
Tasting Notes
Light malt driven aromas of bread dough, water cracker, and subtle floral spicy hops. Light bodied and easy drinking that can go with a wide array of summer foods. Whether you're relaxing by the lake, or hanging on a patio downtown, this session lager is suitable for any occasion.
Method
Alderney Dry is a light, German lager and will satisfy any beer drinker. This old-style, unfiltered, zwickelbier has stood the test of time and will not disappoint. This style is a lesser known form of a Kellerbier, an unfiltered German Lager, usually served from cask at beer gardens.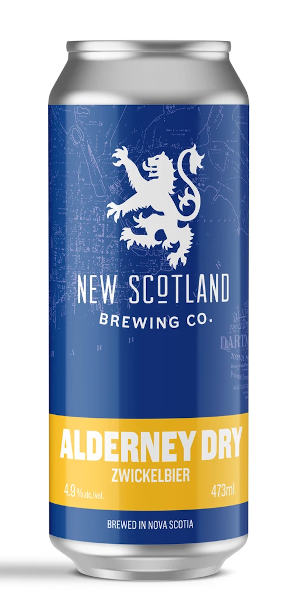 You may also like...