New Scotland Light At The End Of The Tunnel Champagne IPA (473ml)
Beer Style

Speciality IPA
New Scotland Brewing Co is a community based microbrewery and live music venue located in heart of downtown Dartmouth Nova Scotia, and overlooking the Halifax harbour. NSBC is dedicated to showcasing the best Nova Scotia has to offer, all while producing exceptional small batch beer, mead and cider.
Tasting Notes
This Champagne IPA is crisp, dry with hints of lemon-lime. If an IPA was ever going to taste like a margarita, this is it.
6.3% abv
Method
New traditions start with fresh ideas. The Small Batch Series from New Scotland gives the brewers a chance to play with new styles and flavours while embracing proven brewing methods. This limited edition brew is only available in a small batch so get it while it's cold. If you love it, they'll keep making it.
Champagne IPA is a relatively new style of IPA which includes the addition of an enzyme after primary fermentation that eats up all the leftover sugars – creating a beer completely free of sugars. This makes the body of the beer very crisp and fresh a lighter mouthfeel than most IPA's. But still with a boat load of dry hopping to give you those tropical fruit aromas and flavours we all know and love.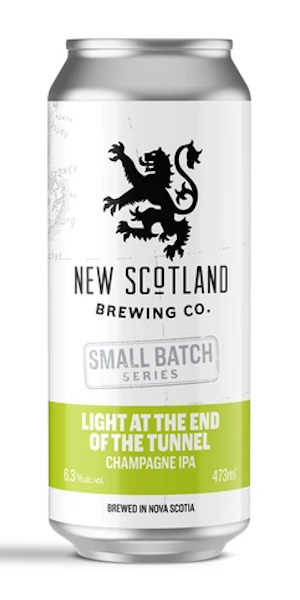 You may also like...