New Scotland Rampant Lion NEIPA (473ml)
New Scotland Brewing Co is a community based microbrewery and live music venue located in heart of downtown Dartmouth Nova Scotia, and overlooking the Halifax harbour. NSBC is dedicated to showcasing the best Nova Scotia has to offer, all while producing exceptional small batch beer, mead and cider.
Tasting Notes
This Hazy Hoppy IPA has a wild soul. A playful balance of bitterness, intense tropical aromatics and fresh citrus flavours, hop-heads and craft beer connoisseurs alike will love the lion's fierce bite.
6.5% abv
Method
Brewed as a New England style IPA, featuring loads of late addition hopping for enhanced tropical juicy hop character.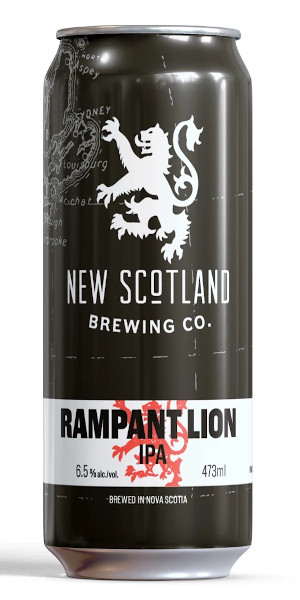 You may also like...