Nine Locks Apricot Blonde (473ml)
Nine Locks Brewing Company is located in Dartmouth, Nova Scotia, close to the historic Shubenacadie canal. To create the best beer possible, they brew all of their beer in small batches using all natural ingredients with no filtration, no pasteurization, and never any preservatives.
Tasting Notes
A light, crisp, effervescent, and quenching North American-style Weizen brewed with Canadian wheat and barley. bready, grainy wheat notes give way to a slightly tart, acidic finish. It's infused with ripe apricot for a juicy lightly sweet taste.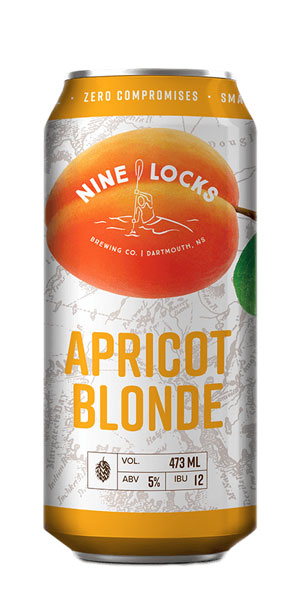 You may also like...