Nine Locks Cream Ale (473ml)
Nine Locks Brewing Company is located in Dartmouth, Nova Scotia, close to the historic Shubenacadie canal. To create the best beer possible, they brew all of their beer in small batches using all natural ingredients with no filtration, no pasteurization, and never any preservatives.
Tasting Notes
Smooth is the ideal quality of a cream ale and that's exactly what Nine Locks gives you. This smooth, full-bodied, golden ale is characterized by its tight, pale head topping off a mildly fruity beer.

Method
The blend of traditional English hops provides mild bitterness along with a distinct hop flavour and defining caramel tones that are guaranteed to soothe the palate and the soul.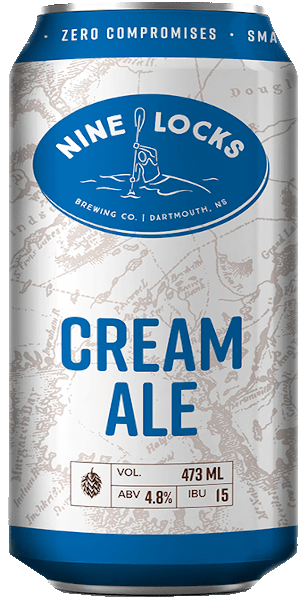 You may also like...