Nonino Friulano Grappa (700ml)
The Nonino family have been distillers in Friuli, Italy since 1897. They are reknown for their acclaimed grappas, but also make a flavourful amaro that is a must try.
Tasting Notes
Elegant, fruity, fresh, spicy with a light scent of bitter almond.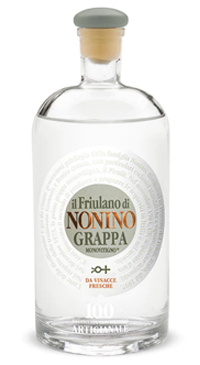 Our Thoughts
Through uncounted decades, grappa was little more than a cheap, portable form of central heating for peasants in northern Italy. Fancier Italians, and most foreigners, disdained it. But that was before the Noninos of Percoto came to prominence.