North – Malternate Reality IPA (473ml)
North Brewing started in the North-End of Halifax, Nova Scotia under the name Bridge Brewing, but have since changed names to North Brewing. In the spring of 2019 they moved to much larger new brewery on Portland St. in Dartmouth. With a strong commitment to environmental responsibility, North Brewing strives to be a zero emissions craft brewery while producing exceptional, hand-crafted beers.
Tasting Notes
Malternate is North Brewing's flagship IPA. Pours hazy gold with huge aromatics of tropical fruits like mango, pineapple and guava, citrus juice and subtle herbal backbone. Palate is vibrant and juicy with a mouthfeel that's creamy, silky, and smooth with just enough carbonation to balance it all out.
6.4% abv
Method
Brewed in the New England IPA style – featuring a soft, pillowy mouthfeel and juicy aromas that come from a heavy dry hop. A style that also frequently sees the addition of flaked oats in the boil, this gives the beer an extra level of silky creamy texture.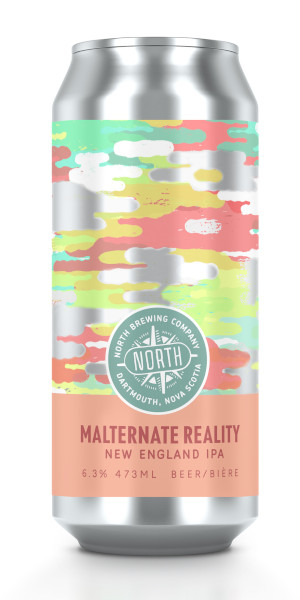 You may also like...