North – Priority Pale Ale (473ml)
Beer Style

American Pale AleThe beer style that launched the craft beer movement! Characterized by floral, fruity, citrus-like, piney, resinous American hops. Learn More

Tasting Notes

CitrusherbalSmooth
North Brewing started in the North-End of Halifax, Nova Scotia under the name Bridge Brewing, but have since changed names to North Brewing. In the spring of 2019 they moved to much larger new brewery on Portland St. in Dartmouth. With a strong commitment to environmental responsibility, North Brewing strives to be a zero emissions craft brewery while producing exceptional, hand-crafted beers.
Tasting Notes
Priority is North Brewing's flagship Pale Ale, and for good reason! For years, this dry hopped pale ale has been winning the hearts of drinkers. With bright citrusy floral hops jumping out of the glass that lead into a snappy and fresh palate with just enough bitterness and a touch of golden of malt to balance it all together. This pale ale should be your Priority!
Method
A well made, easy drinking everyday pale ale. Brewed with American hop varieties to give complex citrus and herbal notes, and the bitterness is kept low as to not overpower but still there enough to add some clean cut snap. One of North's longest running beers, Priority has always been a favourite with staff.
Our Thoughts
North Brewing has been producing fantastic craft beers for years now and their classic Priority Pale Ale continues to be a favourite of mine! Priority drinks crisp and fresh, with herbaceous yet subtle hops. For folks who like a hazy pale ale but don't want to be overwhelmed with bitter notes, Priority is intentionally made with American hops to minimize bitterness and express softer hops.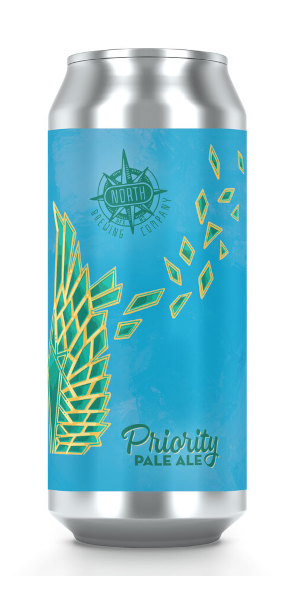 You may also like...