North – Fool Moon Witbier (473ml)
Beer Style

Belgian WitbierUsually spiced with coriander and orange peel; this style is currently enjoying a renaissance, especially in the American market. "Wit" means "white." Learn More

Tasting Notes

LightrefreshingSpicy
North Brewing started in the North-End of Halifax, Nova Scotia under the name Bridge Brewing, but have since changed names to North Brewing. In the spring of 2019 they moved to much larger new brewery on Portland St. in Dartmouth. With a strong commitment to environmental responsibility, North Brewing strives to be a zero emissions craft brewery while producing exceptional, hand-crafted beers.
Tasting Notes
Bursting with lively herbal aromas of orange peel, honey, and subtle coriander notes that lead into a very refreshing palate. Big carbonation, and a clean, dry finish make this beer one of the best pairings for Summer.
Method
Belgian-style witbier is brewed using unmalted wheat, sometimes oats and malted barley. Witbiers are spiced with coriander and orange peel. A style that dates back hundreds of years, it fell into relative obscurity until it was revived by a Belgian brewer in the 1960s. This style is currently enjoying a renaissance, especially in the American market. "Wit" means "white."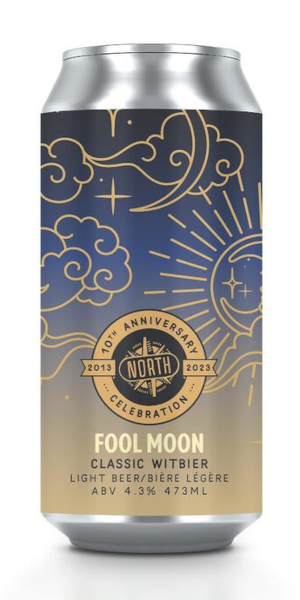 You may also like...