North Ginger Elderflower Seltzer (473ml)
North Brewing, started in the North-End of Halifax, Nova Scotia. In the spring of 2019 they moved to much larger brand new brewery in Dartmouth. With a strong commitment to environmental responsibility, North Brewing strives to be a zero emissions craft brewery while producing exceptional, hand-crafted beers.
Tasting Notes
Aromatic and lively with zippy notes of fresh ginger and subtle background aromas of elderflower lead into a refreshing mouthfeel with big carbonation and a dry finish that leaves you wanting more.
Method
North processed and pressed over 100lbs of fresh ginger! They also infused this batch with fresh foraged elderflower from East Coast Wild Foods and dried elderflower borrowed from the fine folks at Goodmore Kombucha!
This is a one-off batch and won't be around long. If you crave a refreshing ginger snap to your sunshine beverages then be sure to grab some while it lasts.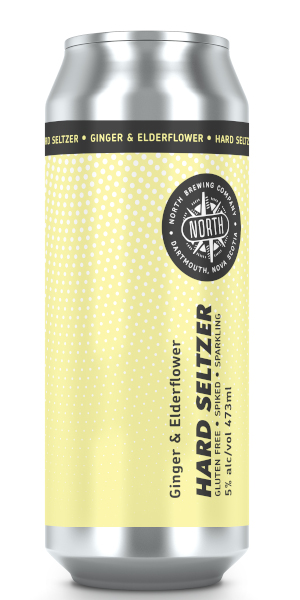 You may also like...