North – Sparrow Pilsner 6pk (2130ml)
North Brewing, started in the North-End of Halifax, Nova Scotia. In the spring of 2019 they moved to much larger brand new brewery in Dartmouth. With a strong commitment to environmental responsibility, North Brewing strives to be a zero emissions craft brewery while producing exceptional, hand-crafted beers.
Tasting Notes
Balanced and clean aromas of freshly baked bread, saltine cracker, and sourdough that mingle with those classic German hop notes of pepper, herbaceousness, and grassy vibes. This Pils drinks light, fresh, and snappy!
Method
Sparrow is a crisp, lively and refreshing German-inspired Pilsner. German Pilsners are typically drier and have a more pronounced bitterness than their Czech counterparts. The German noble hops give a floral and spice profile that's sure to go with a wide array of foods.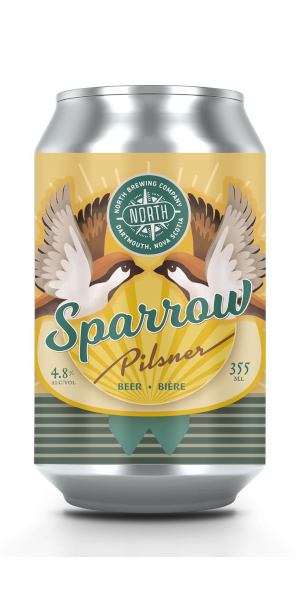 You may also like...