North Strollin' Down Baldwin St. 6pk (2130ml)
North Brewing, started in the North-End of Halifax, Nova Scotia. In the spring of 2019 they moved to much larger brand new brewery in Dartmouth. With a strong commitment to environmental responsibility, North Brewing strives to be a zero emissions craft brewery while producing exceptional, hand-crafted beers.
Tasting Notes
Classic Grisette aromas of lemon, pepper, with a hint of hay mingle with not so classic aromas of pineapple and passion fruit from the NZ hops. The palate is bright with citrus and herbal tones that lead into a light bodied mouthfeel, lively carbonation, and a dry, clean finish.
Method
North brewing used Shoreline Pilsner malt from PEI (as well as some wheat malt) and fermented this beer with the Old World Saison yeast Blend from Escarpment labs in Ontario. Grisettes are the lighter/lower alcohol sibling to the saison, and they have their origins in the Belgian mining industry, they were originally made for miners and meant to be light, crisp and refreshing. New Zealand Wai-iti and Wakatu hops are used instead of the traditional Euro-style varieties.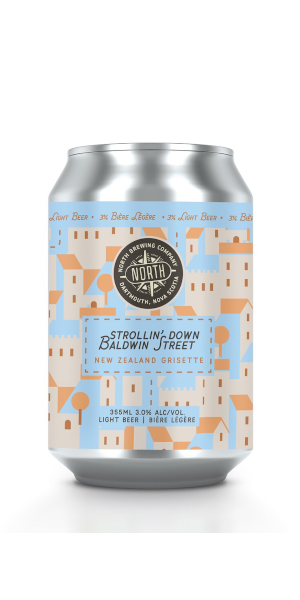 You may also like...