Dorothy Parker Gin (750ml)
In an age of restless brilliance, Dorothy Parker was a singular sensation. A new Yorker at heart, her national celebrity sprang from her sharp, biting humor and widely quoted quips. Regularly seated at the famed Algonquin Round Table, she occupied the city's cultural and intellectual center stage. An iconic enthusiast of gin and an unconventional woman, no one could have been a more interesting drinking companion.
Tasting Notes
Moderate intensity of floral notes with hibiscus at the forefront and a bright pop of lemon. Round on the palate with an earthy and spicy backbone, cinnamon, coriander blend with the floral notes. The finish is dry and moderately bitter with a gentle berry finish. The unconventional botanicals highlight the juniper which remains throughout.
Method
Dorothy Parker American Gin – a blend of traditional and contemporary botanicals including juniper and elderberries, citrus, cinnamon, and hibiscus – is as delicious in a Gin & Tonic as it is in a Gin Daisy.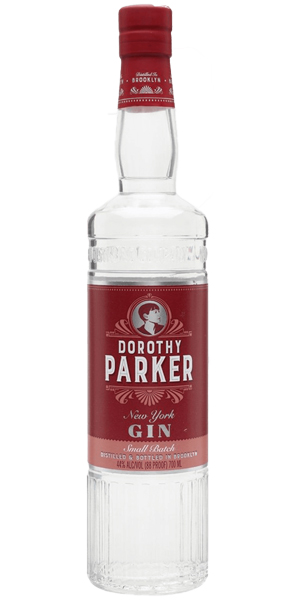 You may also like...