Odinstal Auxerrois 350 NN (750ml)
Food Pairing

AperitifCheeseSeafood
Weingut Odinstal is a six hectare biodynamic Demeter-certified Domaine up in the Haardt mountains of the Pfalz region. The vineyards are among the highest in the Pfalz. On volcanic Basalt, as well as on the Trias soils Buntsandstein and Muschelkalk, owner Thomas Hensel and his viticultural director Andreas Schumann cultivate 45% Riesling, 30% Pinot Blanc, 10% Auxerrois, 5% Rieslaner, 5% Silvaner and 5% Gewürztraminer. The wines are fermented with natural yeasts, partly in steel and partly in oak, while malolactic fermentation is accepted as a natural fermentation. In 2014 Schumann has bottled a remarkable series of authentic, terroir-driven wines. This is vibrant and pure Rielsing grown on steep slopes. The wine is intense with a salty minerality.
Tasting Notes
Auxerrois is similar to Pinot Blanc, though it generally has more body and lower acidity and characterized by fresh fruit aromas, honey and a hint of spicyness. Odinstal's has aromas of ripe tropical fruit like melons and papaya that are followed by cucumber and even white button mushroom notes. The palate is fresh with juicy fruit and minerality. There is a good balance of minerality and fruit, acidity and creamy texture.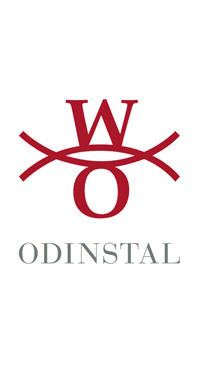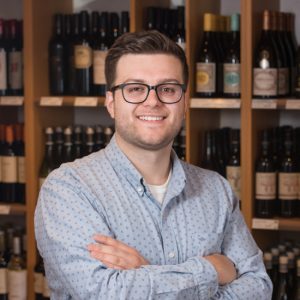 Our Thoughts
Related to Chardonnay and similar to Pinot Blanc, production of Auxerrois is mainly found in Germany, France (Alsace), and Luxembourg. More often than not, Auxerrois in Alsace is found in wines labeled as "Pinot Blanc" without mention of Auxerrois at all. With that being said, it does play a role in Cremant d'Alsace; a traditional method sparkling wine from the region. Other than that, Auxerrois is quite unusual in the fact that there isn't much production of the grape in the New World (regions outside of Europe). Despite its unpopularity, this expression from bio-dynamic producer Odinstal proves to be a fantastic take on this interesting varietal. With citrus and tropical fruit aromatics, firm-minerality, and moderate acidity, this wine does exceptional with a variety of seafood dishes and would be great shared among friends in an attempt to discover wines off the beaten path!