Okanagan – Crisp Apple Cider 6pk (2130ml)
Tasting Notes

FruityOff-Dryrefreshing
A staple in BC households for the past 30 years, Okanagan Cider strives to bring you the best tasting cider made from only the freshest fruits of the Okanagan. Okanagan Cider is a subsidy of global beverage conglomerate Anheuser-Busch.
Please note: Okanagan Apple Cider contains both vodka and cider.
Tasting Notes
If anything could capture the delicious taste of fresh Okanagan apples, this would be it! It's made from Okanagan fruit for an authentic, homegrown cider experience. Aromas of fresh apple juice comes jumping out of the glass, and the wollop of sweet apple flavour is very rich and intense. Finish is sweet with moderate carbonation.
Method
Okanagan Apple Cider are some of the sweetest RTDs (Ready-to-Drink) we carry; thanks to that sweetness, these cider beverages can be used in a variety of food pairing situations. They work well with high spice levels as a means to temper the heat, and also with sweet desserts where sweetness and sweetness go hand in hand.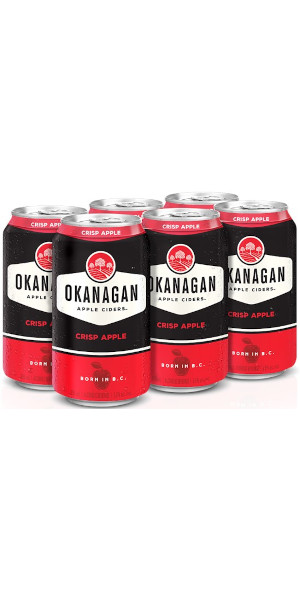 You may also like...
Express Shipping!
For select shipping postal codes, this product may be eligible for Express Delivery! Click here to learn more.