Okanagan Crisp Apple Cider (2130ml)
Okanagan Cider is made to be easy drinking and on the sweeter side. They are a subsidy of Anheuser-Busch.
Tasting Notes
If anything could capture the delicious taste of fresh Okanagan apples, this would be it! It's made from Okanagan fruit for an authentic, homegrown cider experience.
Method
Okanagans are the sweetest ciders we carry at Bishops.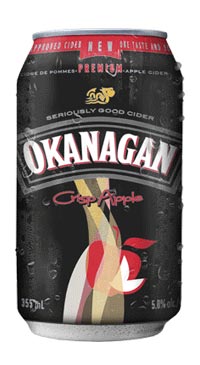 You may also like...