Ostertag Pinot Noir Les Jardin (750ml)
Domaine Ostertag is a family-owned property of 14.3 hectares spread out over more than 80 small plots of vines in the heart of Alsace. Its location offers a very rare exposure for vines in the region, these climatic particularities allow the production of complex and mineral wines. André Ostertag is a revolutionary winemaker. He is a pioneer and an environmentalist. After training in Burgundy, André returned to the family domaine in Alsace with renewed zeal: he lowered yields considerably and introduced viticultural and vinification techniques from other regions to his own home ground. He looks for the nuance of terroir rather than the typicity of a grape varietal. André rejects formulaic, scientifically engineered wines, and since going biodynamic in 1997, has been an active member of the natural farming community.
Tasting Notes
The Alsace wine region is famous for its rich aromatic white wines, but one should not overlook their reds as you will truly be missing out. Their Pinot Noirs are sublime and delicious. Ostertag's "Les Jardins" Pinot Noir is vibrant in its fruitiness and spends no time in wood, but a year of élevage in stainless steel. The result is a dry wine with crunchy red fruit that is ready to enjoy now.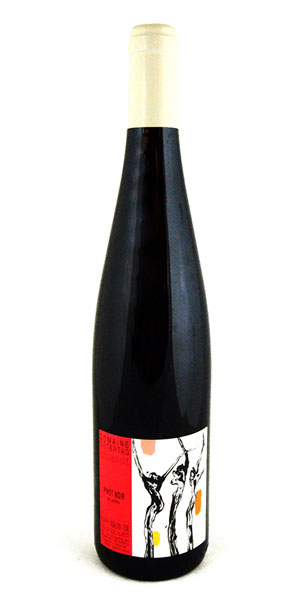 You may also like...