Osvaldo Avri Nascetta (750ml)
Food Pairing

AppetizersAnchoviesCheese
Osvaldo Barberis is a small family run winery located in Dogliani in the Langhe area of Piemonte. Dogliani is particularly suited to producing great Dolcetto.
The farm covers an area of nine hectares : seven hectares are devoted to Dolcetto, one to Nebbiolo of Alba and one to Barbera of Alba: the vines are on average about thirty years and are planted to a high density and managed with organic viticultural practices. The farm also raises the prized Piemontese beef cattle, which is typical in this area for small farmers to have multi-crops.
The grapes are hand harvested and fermented in stainless steel tanks. The is not filtered and minimal sulphites are added pre bottling.
Tasting Notes
Notes of citrus, pear and herbs with a touch of white pepper. Refreshing acidity and medium body with a clean pleasing finish.
Method
The white varietal Nascetta was first documented more than 140 years ago. Originally from the town of Novello, next door to Barolo, it is the only indigenous white grape from the Langhe region of Piemonte (since Arneis comes from Roero and Cortese comes from Alessandria.)  What does it taste like?  It's a bit reminiscent of Grüner Veltliner, Assyrtiko, dry Chenin Blanc. Crunchy saline meets appley notes.  Lots of vinification options and therefore styles.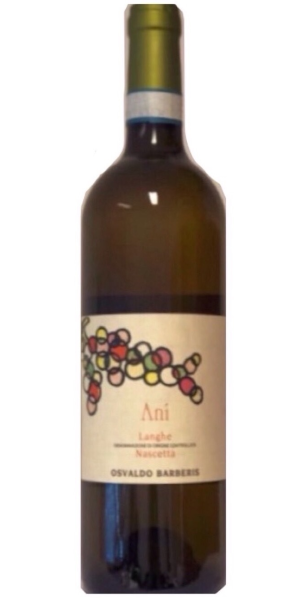 You may also like...